About Us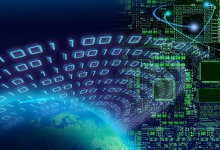 Based in Castle Rock, Colorado, Open Innovations LLC was founded in 2001 by Chris and Jeannine Dos. Prior to the forming of Open Innovations, Chris had worked for a number of businesses in the Enterprise space and had been a sole proprietor doing IT Support and Consulting work since 1982.
Open Innovations has mastered the myriad technology fields that we have become the front line company for complicated or hard to implement technologies. We have developed the reputation of repairing the broken and defective technology foundations of companies up and down the Denver Front Range. Open Innovations has such a deep Security background that we bring that focus to all the work we do with the design and deployment of Computers, Systems, and Networks, etc.
We have differentiated ourselves from other tech companies by only having the most experienced staff available. We do not employee amateurs or neophytes, only those with the vast array of experience over the many years it takes to acquire such knowledge. In almost every case when we start working with a new business, we have seen the catastrophe left behind by the previous company and as such, we have to go through the process of fixing, repairing, or totally replacing what was done. It only makes the best financial sense to hire the most experienced and capable people available so that your operation runs smoothly and is not plagued by issues and constant failures.
Being based in Castle Rock has allowed us to fully serve businesses in the Denver and Colorado Springs areas. Because of our premier reputation for excellence, businesses have called upon us to work in other parts of Colorado and other states. Whether remotely or on site, Open Innovations has been there to help businesses when they are in need.