MRTG Bundle v2.1.0 for Windows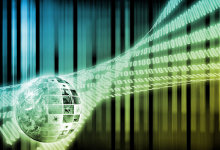 We have one of the most popular MRTG and Routers2.cgi Installations for Windows available today. MRTG Bundle provides a fully working implementation of MRTG, RRDTool, Router2.cgi, and an Apache Web server under Windows. These applications are normally created to run under unix so we created an easy to install bundle that allows the use of these applications under Windows. These sets of applications are not the easiest to use. One of the best references on how to use MRTG, RRDTool, with Routers2.cgi is a book called Using MRTG with RRDtool and Routers2.
MRTG Bundle version 2.1.0 provides the following features
MRTG version 2.9.27.
Includes a MyRouters update script.
95th Percentile Calculations.
Uses RRDtool to store data instead of flat files.
Apache Web server version 1.3.28
Apache Web server now runs on port 9191 instead of 8080 which Windows 2003 server uses.
Improved web interface by using Routers2.cgi to give the user dynamic access to their data.
Now you can add routers and switches by editing a simple file that contains your all your devices.
One minute check intervals which used to be once every five minutes.
Installation of SNMP4W2K provide better monitoring of your Windows server.
Elimination of the MRTG service. Instead Cron handles starting MRTG once every minute.
Unix shell script installer. This has provided a much easier way to create the install script.
One click installation. Though now you have to answer a few questions since the old version.
Automatic configuration of your local network devices, processors, C: hard drive, and memory for use with MRTG.
Automatic configuration of your MRTG home page.
Installation of Apache and Cron as services.
Automatic detection of the Windows directory. Fixes problems with some XP installations.
Includes the Freeware GetIF SNMP Walker and 8 MB worth of MIBS.
2.1.0 includes newer versions of Perl, RDDTool, and the Routers2.cgi script which had a vunerability in the previous version. If your server is exposed to the internet, it's highly recommended that you upgrade.
This MRTG Bundle will install everything to C:\MRTG. Installation to any other directory will cause the installation scripts to fail.
You must install Microsoft's SNMP services prior to installing the MRTG Bundle. To install Microsoft's SNMP services, go to "Add/Remove Programs" in your "Control Panel". Select "Add/Remove Windows Components" and then select "Management and Monitoring Tools".
Please review the included README file for installation instructions and more information concerning this bundle.
Download the MRTG Bundle v2.1.0 self-extracting RAR file
After installation, you can access your MRTG home page by going to http://localhost:9191
Absolutely no warranty of any kind comes with this software. Use at your own risk.
Questions or comments can be e-mailed to: chris@openinnovations.com. Please be aware, that I've been extreamly busy as of late and it could take awhile before I respond to your e-mail. If you have an immediate need, I suggest you post your question to the MRTG Bundle Forum that Steve Shipway was nice enough to create and see if they can help you.