Consulting Services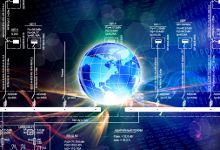 With such a vast number of consulting companies available, it is hard to find one that can get your project done in a professional manner, on time, and on budget. Since we only hire the best, our consultants have an absolute minimum of a decade of experience in many disciplines.
Open Innovations has the experience and staff to help your business deploy or troubleshoot your most complicated technology project.
Over the course of time, we have seen a growing problem in the Technology Support business. That problem is the lack of experience and technical ability in the consultants to provide the support needed by your business. We have seen it time and time again. Companies continue to have problems and issues after an amateur or neophyte attempted to deploy a project for them. As a consequence of the bad design or implementation, the company is often required to keep spending money to support the issues in the project long after it was deemed completed.
Then there is the worst case scenario, when a consulting company has questionable ethics and morals. We have seen it all. Deploying pirated software, forcing your company to use an outsourced solution that they get a kickback from, to stealing your data and selling it.
Companies have to be able to trust and have confidence in the abilities of their consultant in that they are knowledgeable in their field. All too often, it leads to disaster because something was omitted such as backups or properly configuring the security of the system or network. This can lead to a catastrophe that can cost your company money or even cause it to go out of business.
Companies are having great difficulty locating a consultant with the correct qualities necessary. One with the needed expertise and experience to get the job done right the first time. The intrinsic and absolute need for integrity and honesty in order to be trusted with your network and systems. They also need to be personable and possess the ability to interact well with others and to be able to explain the technical to the non-technical. These are just a few of the items that need to be considered when searching for a consultant.
Open Innovations was founded on these core principles. Our level of service to your business reflects our highest standards.