Monitoring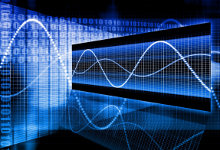 Having your systems or services go offline without your knowledge and having a customer call to let you know is embarassing to say the least. Having issues with your infrastructure is inevitable. This the reason why every company needs to have some form of monitoring in place. When properly configured, monitoring will alert your system administrators that there is a problem, and if they do not acknowledge the alert after a certain length of time, you can have the alert escalated to another individual or manager.
Open Innovations has been deploying Nagios and MRTG with Routers2.cgi since 1999. Nagios and MRTG has become the defacto monitoring solutions available today for any size business. Between the incredible flexibility given to you by these applications, you can monitor every aspect of your infrastructure. If something goes offline, you will know about it in seconds. Nagios will send alerts to your mobile, pager, e-mail, etc. MRTG provides you with the long term heuristics necessary so you can plan for growth. It will also let you know if something is out of the ordinary such as your bandwidth suddenly increasing many times over what it should be. Nagios and MRTG lets you monitor information that can be extracted from any electronic device, for example, Internet Bandwidth, CPU Usage, SQL connections per second, disk storage space, temperature monitoring in your server room, or the individual components in your servers, SAN/NAS, etc.
Monitoring is essential for the reliability of your business. Open Innovations has the experience to provide you with the tools to monitor every aspect of your business. You will have the peace of mind knowing that everything is being monitored 24x7."